When:
February 12, 2020 @ 7:00 pm – 9:00 pm
2020-02-12T19:00:00-08:00
2020-02-12T21:00:00-08:00
Where:
Palo Alto Elks Lodge
4249 El Camino Real
Palo Alto
CA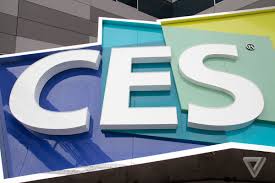 Highlights of CES 2020
Andy Marken, Marken Communications
Andy Marken returns to SPAUG to review the highlights and the best new products of the 2020 Consumer Electronics Show. If it wasn't at CES this year it probably isn't worth considering – nearly 4500 companies from over 160 countries, over 100 educational/informational sessions covering everything was there in January.
As usual, the meeting will be held at the Palo Alto Elks Lodge, 4249 El Camino Real, Palo Alto and begins at 7PM. We will be meeting in the Conference Room on the second floor.
For those who enjoy the schmooze, we will have our usual no-host pre-meeting dinner at 5:30PM in the Bistro Café on the first floor of the lodge.
NOTE: This meeting will be available online via ZOOM.
Join Zoom Meeting from your computer at
https://zoom.us/j/329198601