Monthly Archives:
February 2019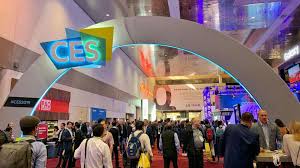 Andy Marken returns to SPAUG to review the highlights and the best new products of the 2019 CES.
Read more
"Laptops, smartphones and tablets are all powered by rechargeable batteries – and lithium-ion is the market choice. Aside from portable devices, these batteries are...
" will be the 30th anniversary of Tim Berners-Lee's first proposal to CERN outlining what he originally called the "WorldWideWeb" (one word). Since...