Highlights of CES 2021
Andy Marken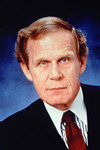 Andy Marken returns to SPAUG to review the highlights of smart everything – cars, TVs, toys, games, homes, cities, streaming content and more – and the best new products of the 2021 Consumer Electronics Show. After years of working the floor at CES, it's easy to summarize … dumb from the neck up, numb from the neck down. This year was worse.
You couldn't "miss" a keynote, press event, panel session – seven days of pre and CES press events, news, analysis, projections – because they were there, online waiting for you. The good stuff you revisit. The rest you hit delete.
Simply put, CES 2021 was different and challenging. If you would like a preview of the meeting, visit Andy's blog, Content Insider, on our site.
Andy Marken is President of Marken Communications and has been involved in the marketing of storage technology for more than 25 years. His experience includes work with Panasonic, Verbatim, Matsushita, Plasmon, Nikon, Mitsubishi Chemical, OWC, Newertech and a number of storage solution manufacturers Andy can be reached at andy@markencom.com.
As usual there will be "Random Access" Q&A period. If you have a particular topic you would like to discuss, please send an email to webmaster@spaug.net so we can reserve time in the schedule.
NOTE: This will be a 'virtual' meeting using Zoom videoconferencing.
The Zoom site will open early to provide time for some good ol' schmoozing.
When: February 10, 2021 07:00 PM Pacific Time
Please register in advance for this meeting:
https://us02web.zoom.us/meeting/register/tZwvdeCtqTwqHdYoWOU5WnrbfnxqlPkUb_zI
After registering, you will receive a confirmation email containing information about joining the meeting.